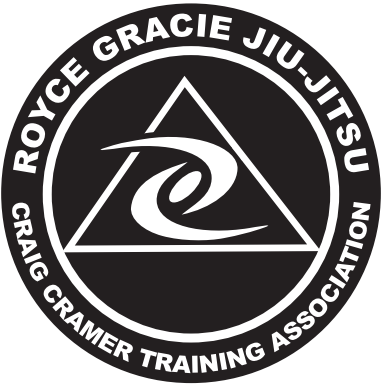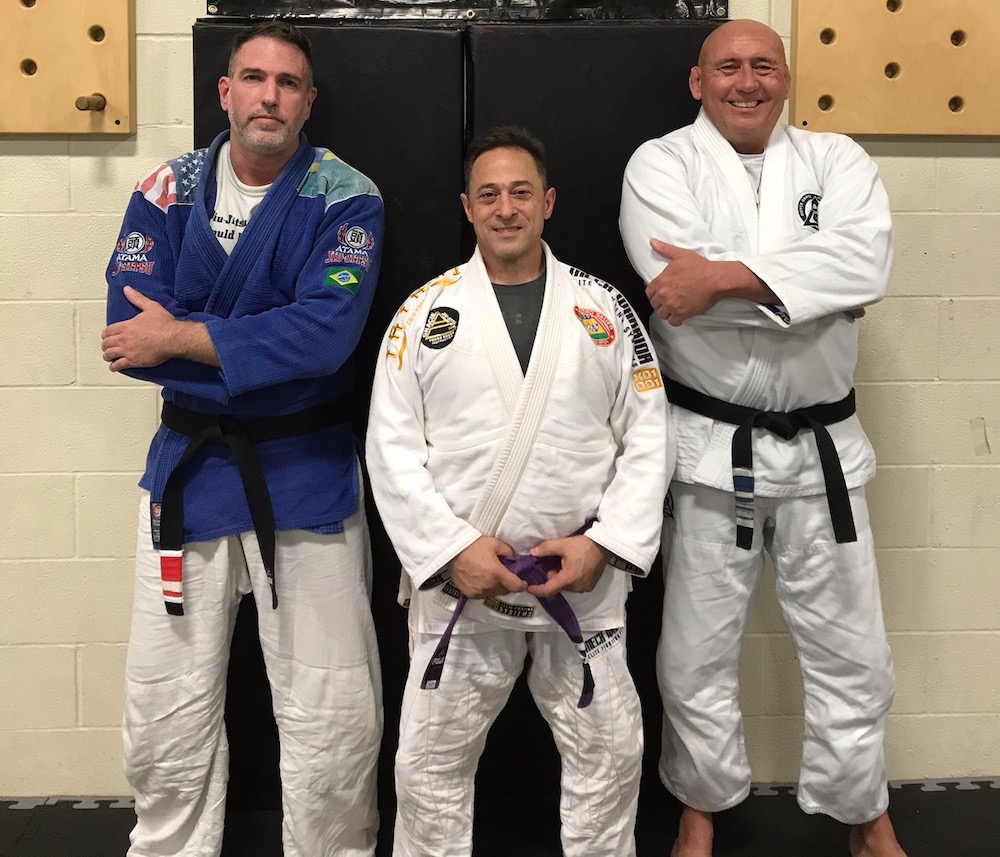 In the world of Brazilian Jiu Jitsu, lineage, heritage and history are extremely important. Some of the old guard has disappeared, some of them are still in the lime light, and a rare few still quietly train and run academies and associations as they always have, without really making any waves or attracting much attention…
A while back we took a look at a bunch of academies in northern Ohio and Western Pennsylvania, but there is one instructor/academy that we set aside for a special article: the very first jiu jitsu instructor and academy in northern Ohio. Craig Cramer, Royce and Rorion Gracie's first affiliate in the USA…
Craig took time out of his busy schedule to share a bit about his history, and some of his visions for the future.
"I started training in Columbus Ohio where I grew up at the age of 9 or 10 it all started with boxing at the sunshine rec center and the police athletic league. I went on to compete in boxing around the state and Michigan with ties to the Kronk boxing club back in the day. I had the honor to have learned a few things from Ernie Shavers and also boxed against Buster Douglas when he was just a kid… I then started Karate and Judo. I hold a 5th dan in Shorin Ryu karate but stopped practicing due to the Gracie studies 4th dan in Chinese boxing under Shihan Will Duncan and 2nd degree in Judo. I also studied under George Dillman for many years until the conflict between me studying with the Gracie's. The actual year I started with martial arts would have been around 1970 or 71 I am old. I stopped all other training in 1990 as I witnessed my first Gracie seminar with Renzo, and met Royce shortly after that and the rest is history. I was the first Royce and Rorion Gracie Jiu Jitsu association in the country, directly linked to the Torrance Ca home academy. I was in the instructor's program that forced me to travel to the academy 2 weeks a month for a year and 7months. I also had to log seminar hours assisting Royce all over the country for several months. The only other person in this program at the time was Dr Jeff Hudson from Columbus.
I received my black belt from Royce in 2006 but he has 2007 on his website. In the family, the rank you receive a black belt with white patch which you wear that for 2 to 3 years after which you go to an actual color patch belt then another 2 years, then stripes and end of belts… Long process. Royce has noticed students going directly to red patch and stripes which is why most recently he has change to the blue patch on black belts to denote his students and direct lineage from Helio."
Given the lengthy history and that Cramer was truly the first in our region, I was curious about any possible difficulties he ran into. After all Gracie Jiu Jitsu hadn't yet become a household name in North America.
"Starting an academy back in 92 was not too difficult being that I was the only school to offer this system so classes took off, and I had 50 to 60 per class. I did great! Biggest issue is I became a target and trophy for others and this caused great stress and some issues that I regret to this day. However, it did get me more students. I opened a second academy years later which really was not a good idea as the student body just followed me from one location to the other, not a good financial decision. I closed the academies because of my traveling, primary job and injuries from fighting all the time. I never fell off the scene just limited myself to teaching and traveling doing seminars with Royce all over and helped create Street Smart system which we taught to police academies all over. I came back to teach directly under Royce request after seeing students from seminars not knowing basic Gracie jiu jitsu program hence the three training associations I currently have now: Berea New World Karate, Predator MMA in Akron and Ultimate Karate in Parma many more to come once I can build teachers under me."
Being the first instructor in the region, I was curious to see Cramer's thoughts on the growth and proliferation of jiu jitsu, and particularly competition oriented jiu jitsu throughout our region:
"There are many good quality instructors around and jiu jitsu has grown causing schools to really compete between each other. That being said I think decisions are made that made affect the quality of jiu jitsu being taught. As far as competing; Royce and some of the Gracie brothers have made it very clear stemming from Grand Master Helio that Gracie jiu jitsu was never intending for points or tournaments… Now that does not mean don't compete just understand the difference and make sure students do as well.
A basic concept that gets overlooked is the fact competitors give up their backs too much when competing and this would result in a disaster in a real fight. I do not give rank based on competing but do not discourage it either, never turn your back on an opponent. I think Gracie jiu jitsu has been in some instances watered down or complete self defense programs including gun, knife and club has been overlooked as it is not as exciting or as fun to roll all class so some schools may not show as much. Too much emphasis put on free rolling which is important but there is sooo much more to the system. There are ground self defenses as well that most do not even know exists and the way free rolling is done in side the academy years ago is much different than most experience do to the actual reality of what they teach.. We used to actually head butt and strike during class and that was common practice it is hard on body and is not real great for the retention of students but is the real life story. There are 5 pillars of Gracie jujitsu and I ask often and never get the answer so I will share it with you as it comes directly from Helio as they taught it daily at the academy.
Strikes and Kicks
Closing the distance and Clinching
Self Defenses
Grappling
Philosophy
Looking forward, Craig has some thoughts about modern jiu jitsu as it stands today
"Gracie Jiujitsu was designed for a weaker and smaller person for street lethal defense. This being said makes the system entirely based on technique and not athleticism or strength. Remember, Helio was a very small sickly man and was not to teach but filled in when Carlos was late the rest is history… As far as purity and cross training I will speak as I have heard directly from Gracie family members and Helio I will do my best. Gracie jiujitsu was never developed or designed for points or tournaments it was designed for the streets of Brazil. As far as purity of the art Royce used to make comment to me, which I never forgot over the years: Rorion and occasionally Helio he would say the further you get from the Amazon the more watered down the GJJ gets… He explained that over the years as people broke off from the brothers and family they started to add and delete techniques and training practices which he still sees as he teaches around the country. If that is what you are asking about purity than I suppose that is the best answer."
Craig Cramer was the first to do Gracie Jiu Jitsu in this area, starting a trend that has truly exploded in the regional scene. Love or hate them, his thoughts and sentiments are traditional to the family which he represents. He taught most of the jiu jitsu instructors in this region before they were instructors and thus the way he does things has embedded itself into the DNA of this region's jiu jitsu.
Jiu Jitsu Times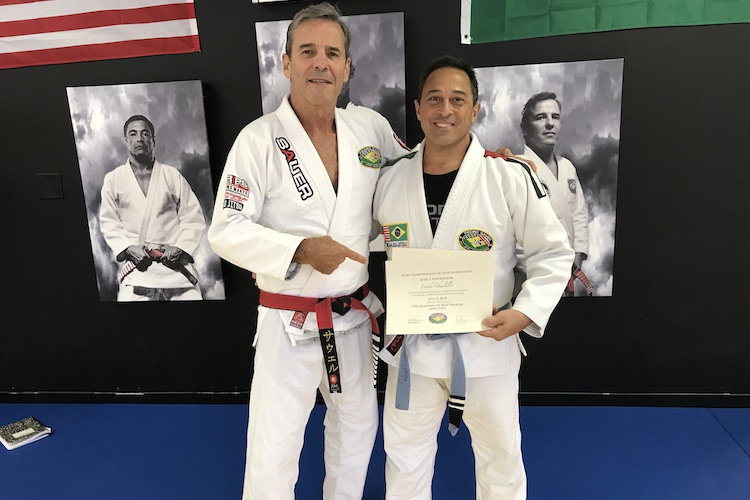 Frank Charlillo recieving his level 1 teaching certification from Master Pedro Sauer at Virginia Clinic 11-18-18