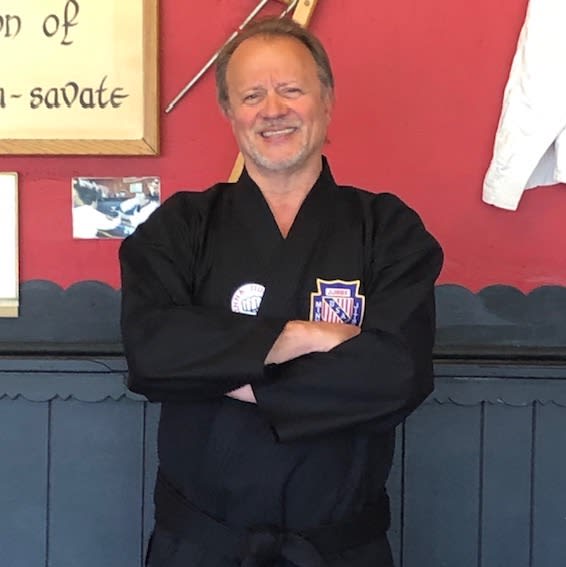 Soke Steve Kovacs
Soke Steve Kovacs is the son of Grandmaster Frank Kovacs and is now the Soke (leader—Grandmaster) of Minna Jiu-Jitsu. At eight, Steve was almost killed by a criminal and was literally saved at the last minute. Shortly thereafter, he started studying Judo and did so until the age of 12. From 12 to 21 Steve boxed on an amateur level and trained in the style his father invented, Minna Jiu-Jitsu. Throughout the years, Steve also trained in Shorin-ryu Karate, and Stand-Up Mixed Martial Arts. Steve was a police officer and supervisor for over 20 years and was SWAT-trained by the FBI, FBI Hostage Rescue Team, and the LAPD. He also received the J. Edgar Hoover Foundation Award for: Fidelity, Bravery and Integrity.

Steve is the author of Protect Yourself: The Simple Keys Women Need to Be Safe and Secure and the Amazon Kindle bestseller, Protect Your Kids! The Simple Keys to Children's Safety and Survival.

For years, Steve has presented seminars and written on the ways to react and survive mass public attacks referred to as active shooter or active attacker situations.
Mayfield Exclusive Instructor